People who continuously feel too much stress in their lives tend to have an increased risk of developing many health problems. From smaller problems such as muscle tension, headaches and irritability to much more serious issues including cardiovascular disease and cancer, high stress levels are affecting your body.
This isn't a new concept. Several years ago, the Journal of the American Medical Association published a study that found feelings of tension, frustration and sadness create negative physical reactions in the body. While this particular study focused on heart health, many other studies since then have found a critical link between stress levels and physical health. What is new and exciting is that seemingly every day more and more evidence comes out showing how certain nutrients can help physically protect the body from emotional stress.
Broadly speaking, eating healthy can indirectly affect your stress levels and mood simply by providing your body with the fuel and nutritional tools needed to better deal with the physical changes that stress creates in the body. The more able your body is to cope with stress, the better you will feel emotionally and physically. Conversely, modern convenience foods and refined foods exacerbate emotional stress issues. These foods, which are full of sugar and simple carbohydrates, cause a spike in blood sugar levels that can make you feel agitated and jumpy. The spike then gives way to a crash in blood sugar levels that can leave you feeling tired and irritable. Eating a healthy diet composed of fresh fruits and vegetables, good sources of protein, and healthy fats will give your body nutritional support and at the same time help ensure that you avoid this pattern of high and low energy that can make stress worse.
Even replacing soda, sports drinks and excessive amounts of coffee with fresh, pure water can help combat stress. Your body will simply feel better when it's taken care of nutritionally, which will help you better deal with negative emotions such as stress. While this broad spectrum nutritional support is great, there are also particular nutrients that doctors and scientists have observed that help to safeguard against stress in specific ways.
When you experience emotional stress, a chain reaction in the body can cause a significant spike in free radicals. Perhaps even more damaging to your body on a cellular level, the hormones cortisol and adrenalin (that mediate the body's reaction to stress) can create a lot of highly reactive free radicals. Therefore, foods rich in potent antioxidants such as vitamins B, C and E are well known to help protect against the negative effects of stress. OPCs are an even more powerful yet lesser known antioxidant group. OPCs, or oligomeric proanthocyanidins, are found in high concentrations in grape seeds and pine bark. Consequently, OPC content in red wine is high because the seeds and skins are fermented along with the fruit.
Much like green tea, red wine, fruits and vegetables, cocoa contains powerful antioxidants. In this case, the stress-busting antioxidants are polyphenols. A 1.5-ounce piece of chocolate contains the same amount of polyphenols as a five-ounce glass of red wine. And dark chocolate comes with one added stress reducing benefit: It can help improve your mood. In addition to its many antioxidants, chocolate contains several mood-enhancing chemicals, including phenylethylamine and serotonin, which help promote feelings of joy and happiness. If you turn to dark chocolate or red wine for combating stress, remember to consume in moderation. In these cases, there can be too much of a good thing.
Complex carbohydrates and fiber-rich foods can also help you deal with stress by stabilizing blood sugar levels. Slowing the rate at which sugar is absorbed into the bloodstream will provide you with a longer-lasting source of energy. This translates to more energy in the afternoons when you might normally be fighting to stay awake when you need to work.
Last, but certainly not least, omega-3 fatty acids are a wonderful tool for fighting stress. One recent study of omega-3 fatty acids found that people who had more of this brain-healthy nutrient in the body were less likely to report symptoms of depression. Omega-3 fatty acids, specifically DHA, are found in abundance in brain and nerve tissue. So it only makes sense that having more of it can help improve mood and fight against stress levels. DHA comes from cold-water fish such as salmon, sardines, herring and mackerel.
Eating healthy is often thought of as a way to stay physically healthy, but the truth is that a healthy diet will help protect you in mind, body and spirit. So the next time you feel your stress levels rising, examine your diet and make sure you are getting enough of these important stress-fighting foods.
For more information on your nutrition/supplement/exercise plan or Yoga and Retreats in Mallorca please get in touch with us here.
Original Article from 'the art of growing young' Jan/Feb 2013 by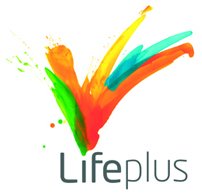 www.lifeplus.com/yrm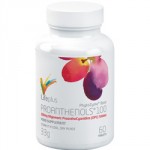 One of Lifeplus's most successful products and a consistent favourite for countless customers down the years!
A high quality formulation based upon 50 years of research, Proanthenols is built upon Real OPCs, concentrated extract from specific grape seeds and certain types of pine bark found in southern France.
This synergistic formula also includes Vitamin C, which is shown to contribute to the protection of cells from oxidative damage.
Gluten free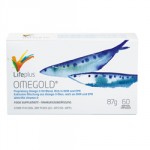 Omega-3 oils represent a great solution for supporting some of the most important body functions. EPA and DHA Omega-3 fatty acids will aid and contribute to normal cardiac and cognitive function, as well as vision.Not only this, OmeGold capsules contain Vitamin D, which supports immune function and Vitamin E, which is shown to help protect cells from oxidative damage. This blend helps support total well-being for the whole family, providing an easy method of including high-quality Omega-3 fatty acids in the everyday diet.
Gluten free