Classes are available in Open Classes and Personal Training– in Yogalates, Restorative Yogalates, Yoga, Power Yoga, Yoga HIIT, Pilates, Boxalates, Boxalates HIIT, The Method or Pregnancy Yogalates.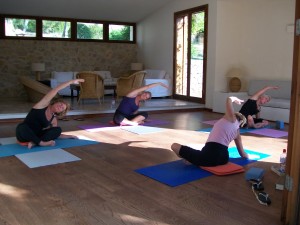 Class Practice is a studio based exercise experience. During the practice the client will not only be toning, strengthening and stretching the muscular body but also learning and about their own body's needs. Each session includes a centering and warm-up, before moving on to hotter poses and movements, according to the abilities of the clients, and finishing with a cool down phase and guided relaxation period, so the client leaves feeling wonderfully relaxed yet strengthened in both body and mind.
Open Classes in Mallorca: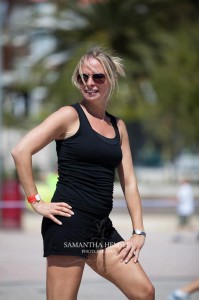 Tuesday – Yogalates at 6.45pm @ Reflex Center, Bendinat
Personal Training can be organised for you (or you and your friends) in your own home or in a studio. Personal Training is based on the clients individual needs, with a focused program created solely for the client. Whether the client's needs are General- Maintenance, Body Toning, Weight Loss, Gym Integration, Stress Relief, Pre or Post Natal. Or Remedial – Injury or Illness Recuperation, Postural Evaluation/Realignment, Arthritis, Back Problems, HBP. Each Yogalates™ personal session will be structured to be a safe and enjoyable route to improved overall health, a balanced, stronger, toned and more beautiful body, and a quiet, calm and peaceful mind.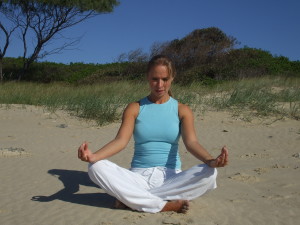 What is Yogalates?
Yogalates™ is the perfect fusion of Yoga and Pilates. Soloman Yogalates™ is an internationally acclaimed exercise system which fuses the best of Yoga's ancient spiritual practise with the core stabilizing, strengthening and toning dynamics of Pilates.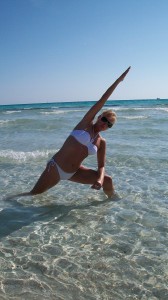 What is Pilates?
Pilates is a system of exercises designed to perfect muscle development and improve how the body works in general movement through isolating muscles, particular the core postural muscles.
What is Boxalates?
Boxalates uniquely mixes boxing and pilates moves into a fat torching, muscle sculpting, core-centric interval workout, guaranteed to whip you into shape, using a class format that's both fun and challenging.
What is Power Yoga?
Power Yoga is a dynamic fast flowing form of Yoga, moving from one pose in to another. Not only does it help to tone the body and release the mind, it gives a classy cardio workout at the same time. May also include light weight work.

What is Restorative Yogalates?
Designed for people who are in recuperation from an injury, or are learning to live with an injury or illness. This class is also suitable to beginners. It is still Yogalates, so combines the benefits of a relaxed mind and increased felxibility of Yoga with the toning and strengthening benefits of Pilates.
What is The Method?
As created by Tracey Anderson – Trainer to the stars
A program of Muscle Design Work which consists of a sequence of unique exercises that target smaller, secondary muscle groups. The aim is that by developing the smaller muscle groups that support the bigger muscle groups, you tighten in the muscles rather that bulking out. The class finishes with complementary cardio.
What is Pregnancy Yogalates?
For all stages of pregnancy. Designed to keep the body and mind healthy and tension free during pregnancy, whilst working with the added bump!!! Starting with general limbering, then moving into strengthening poses before finishing with stretching and relaxation. As we move towards birth dates – focus will then move onto using the brealth to control pain and ease the birth. Small groups only.
Click here to contact me for more information, help or advice.
Email: yogalatesmallorca@live.com 
Telephone: 0034 616896055 
Instagram: @sampope.wellnesscoaching 
Facebook: Sam Pope Wellness Coaching 
Central Website: https://linktr.ee/sampope