For those living in the Northern Hemisphere, winter is cold and flu season. But the rise in illness that comes with cold weather isn't necessarily due to the dropping temperatures. Cold weather alone does not cause any illness. The reasons why people tend to get sick during the winter actually have far more to do with sunlight, living conditions and germs than they do with outdoor temperatures.
While colds and the flu are definitely seasonal diseases, they are caused by exposure to germs and viruses. Our winter actions and lifestyle choices are responsible for increasing how frequently these illnesses are contracted and transmitted. One of the biggest factors in determining why the flu is seasonal is the amount of sunlight we are exposed to during the winter. Shorter days during the winter mean less exposure to sunlight and a lower component of shortwave ultraviolet rays (UVB) in that sunlight. This is compounded by cold weather that prompts us to wear more clothing and spend less time outdoors.
So what exactly does less sunlight have to do with the flu? According to doctors and researchers it may be the single biggest factor in explaining why winter is "flu season. This is because the amount of sunlight you are exposed to is directly proportional to the amount of immune-boosting vitamin D your body makes from skin's exposure to the sun's rays.
While most of us learn in school that vitamin D is important for healthy bone growth, we are not always taught that the vitamin also plays a critical role in the immune system. Vitamin D has been seen to help offer broad spectrum protection against illnesses such as colds and the flu. Because there are many types of influenza, the broad-spectrum protection against illness that vitamin D offers may make it extremely important during flu season. A recent study performed at the University of Copenhagen found that vitamin D is crucial to the body's ability to activate the killer T cells as part of our immune defences against infection.
Spending more time outdoors is the easiest way to increase the amount of vitamin D your body produces. But your skin needs to be exposed to the sunlight, so don't cover your face with a scarf, because it will be one of the only areas exposed to the sun during the colder winter months. Only in the tropics and subtropical regions does the UVB portion of sunshine remain strong enough to produce significant amounts of vitamin D in the winter months − so supplementation becomes more important in colder climates. Another reason winter is cold and flu season is because the cold weather causes many of us to stay indoors more. That means more time in tight quarters with other people. This, in turn, exposes us to more germs from other people.
Most experts believe that many illnesses spread from person to person mainly by droplets made when people cough, sneeze or talk, and also by hand-to-hand contact. Other people then come in contact with these droplets and often inoculate them via their eyes, noses or mouths. Avoid putting your hands to your face, especially your mouth, nose and eyes, where germs (viruses and bacteria) can enter the body. Good hygiene is always important no matter what time of year it is, but it can be especially helpful during winter. Washing your hands with soap and warm water helps keep your hands free of illness-causing viruses and bacteria. Always wash your hands before eating and after using the restroom or sneezing or coughing.
If soap and water are not available, use an alcohol-based hand sanitizer. It's a good idea to keep a small bottle of hand sanitizer at your desk during the winter, because office mates tend to pass germs around easily. Keeping your home and office clean can also help deter the spread of germs in winter. Cleaning surfaces such as desks, phones, keyboards, door handles and counters with household disinfectants can remove germs and bacteria before they have a chance to spread to another person.
You don't need to lock yourself in at home to avoid getting sick during the winter. Spending more time in the sunlight, supplementing your diet with vitamin D, practicing good hygiene habits and using common sense can help minimize the amount of time you spend sick in bed and maximize the amount of time you are up enjoying the many wonderful aspects of beautiful winter weather.
For more information on your nutrition/diet/exercise plan or Yoga and Retreats in Mallorca please get in touch with us here.
Original Article from 'the art of growing young' Nov/Dec 2012 by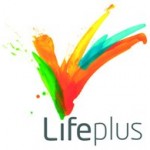 www.lifeplus.com/yrm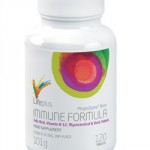 Immune Formula represents one of Lifeplus' most considered, bespoke formulations, drawing on our trusted expertise and commitment to the best combinations of quality ingredients, driven to a specific purpose.
Our proprietary blend combines an array of extracts taken from nature along with Vitamin B-12 and Folic Acid, which contribute to the normal function of the immune system, formulated in our exclusive PhytoZyme® base to maximise synergy of the ingredients with one another, presenting an excellent option for those looking to effectively supplement their immune system's normal function.
Gluten free