There's no denying that gym workouts are great for improving fitness levels and managing weight. Whether you spend your time on a treadmill or stationary bike for a cardiovascular workout or use the gym's free weights for strength training, your body will thank you for staying active. But why spend all that time cooped up indoors during these nice summer months when you can get a great workout outdoors while enjoying fresh air, sunshine and nature?
A recent study performed by California Pacific Orthopaedics and Sports Medicine found that on average, outdoor exercisers lost almost seven and a half pounds and just over 6 percent of body fat after eight weeks of outdoor activity. That's because when you are outside, your body is constantly challenged by inclines, declines, twists, turns and other obstacles that you just don't find in a gym. The sunshine and fresh air are great too!
The most basic outdoor activity is also one of the most effective cardiovascular activities there is. Walking or stepping up to jogging or running will get your heart rate up, which is the core benefit of aerobic exercise.
If your run or walk takes you through a park, you can break up the routine by stopping to add an extra challenge. When you come across a bench, try this routine before continuing on your run, jog or walk. First, sit on the bench with your hands on either side of your hips. Slide forward until you are supporting yourself with your hands. Bend your elbows and bring your upper arms almost parallel to the ground, and then straighten your elbows to return to your starting position. Keep your lower back as close to the bench as possible and complete ten to fifteen reps before moving on. You can also stop at a set of monkey bars or a tree with a low hanging branch to do pull-ups or a set of hanging crunches. To do hanging crunches, just take hold of a sturdy branch, palms facing forward with arms fully extended. Bend your knees and bring them slowly up toward your abs. Repeat as many times as you can before returning to your path.
Peppering in activities such as these as you make your way along your normal path will make your exercise routine more fun and even more beneficial for your body. If it sounds too challenging, start with something less intimidating, such as a few jumping jacks or squats after every lap around the block.
If you're tired of the same old workout routines and scoff at the thought of going down the same paths again and again, you might benefit from getting a little wild. A growing number of trainers and health experts are suggesting we break out of the norm and look into a workout based on the skills and movements that our ancestors relied on simply to survive in nature – walking instead of driving, squatting because there are nochairs, climbing trees to gather food, running from danger, balancing to cross a stream with no bridge, throwing rocks or spears to hunt. These daily actions were once necessary for survival, and today coaches combine these movements and environments in exciting and unpredictable sequences. Often coaches have participants changing actions one after another in rapid succession to create powerful workouts that never get boring. This new concept of fitness combines old movements with modern knowledge of strength and conditioning principles.
There are countless ways to move your favourite exercises out of the gym and into the great outdoors – after all, most of the exercises you find in the gym are actually based on activities we once did outside. Stationary bikes convert to regular bicycles, rowing machines can be replaced with boat trips and stair steppers are nothing more than simulated hills; any resistance exercise can easily be moved outdoors with the right equipment. Or you could look into a workout that utilizes rocks, logs and other natural weights to give you an unbelievably good primal workout.
Taking your workout outdoors is more than just a way to break out of the routine you might feel stuck in at the gym. It will also expose you to fresh air and sunlight, which will leave you feeling invigorated in ways the gym simply can't. Whether you realize it or not, our bodies are conditioned from centuries of life spent outdoors, and reconnecting with nature during your workout will leave you feeling good inside and out while toning your body and improving your health.
For more information on your outdoor exercise plan or Yoga and Retreats in Mallorca please get in touch with us here.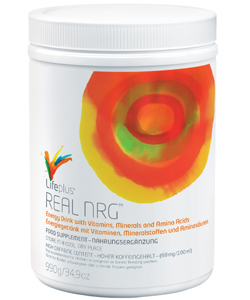 Real NRG combines rigorous science with great flexibility. An energy drink formulated to include natural sources of protein, carbohydrates and synergistic vitamins and compounds, Real NRG delivers a stimulating drink using nature's own ingredients. It can be mixed with either water or your favourite juice to create a delicious drink.
The formula includes Vitamin B-12, B-6, B-2, Niacin and Folic Acid to help support reduced fatigue along with Vitamin C to support muscle recovery – but those are just some of the carefully selected elements that combine to make Real NRG a definitive alternative to artificial stimulants.
Gluten free